The vibrant and bustling city of Cologne, Germany, played host to one of the world's most prominent food fairs, Anuga 2023. This year, the event was even more special as our company was an exhibitor, showcasing our fresh-frozen burek products in a culinary spectacle that left thousands of visitors craving for more.
Anuga 2023: A Feast of the Senses
Anuga, the world's leading trade fair for food and beverages, is known for setting trends and showcasing innovations in the food industry. In 2023, we had the privilege of participating in this gastronomic extravaganza. Our presence at Anuga was not just about promoting our delicious burek products; it was a celebration of tradition, taste, and togetherness.
The Burek Masterclass
One of the highlights of our participation at Anuga was the live performance by our very own burek master. Visitors gathered around our booth in eager anticipation as he demonstrated the art of crafting burek, an age-old tradition that has been cherished for generations. The sight of expert hands deftly working with thin layers of dough and savory fillings was nothing short of mesmerizing. Our master shared the secrets of creating the perfect burek, from the delicate layering of dough to the choice of premium ingredients. It was a delightful showcase of the dedication and craftsmanship that goes into each of our products.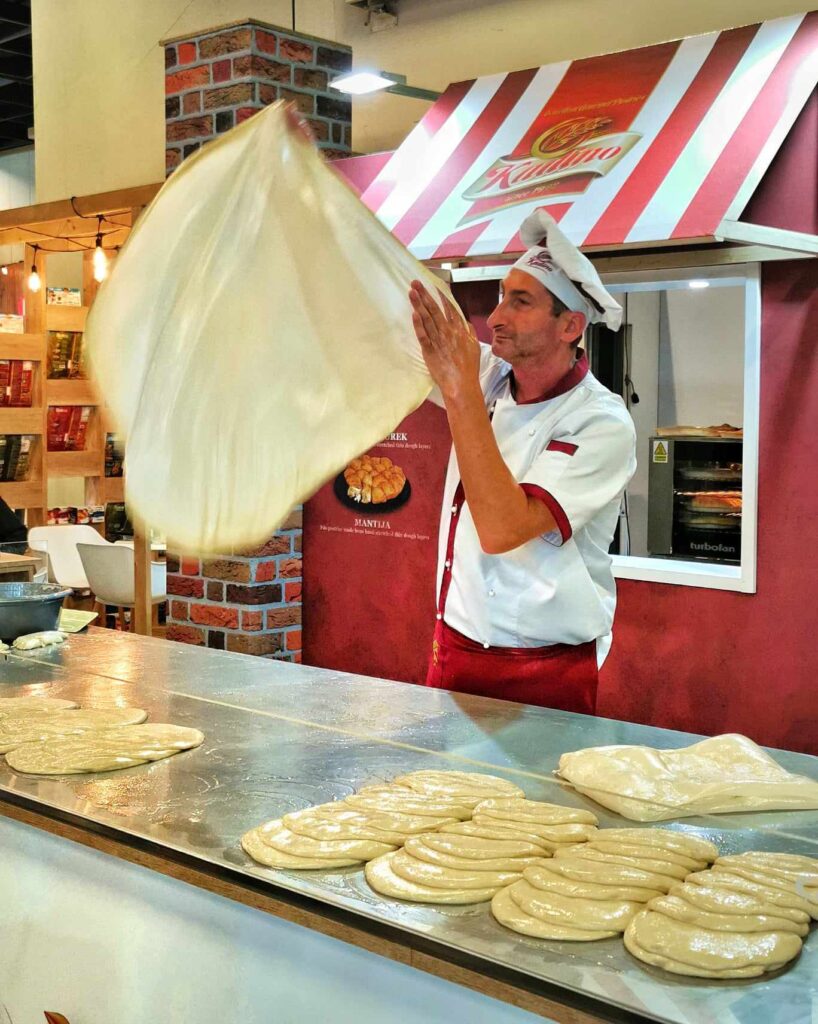 A Taste of Tradition: 500 Kilograms of Burek and Twirled Pie
At Anuga, we didn't just talk about our burek; we served it to the masses. Visitors were treated to a sensory experience like no other. Over the course of the fair, we baked and generously distributed almost 500 kilograms of our delectable burek and twirled pie. The aroma of freshly baked pastries filled the air, drawing in a curious and hungry crowd. People from all walks of life had the opportunity to savor the rich, savory flavors of our products. It was a delightful moment to see smiles on the faces of those who tasted our burek for the first time or rekindled their love for this beloved Balkan delicacy.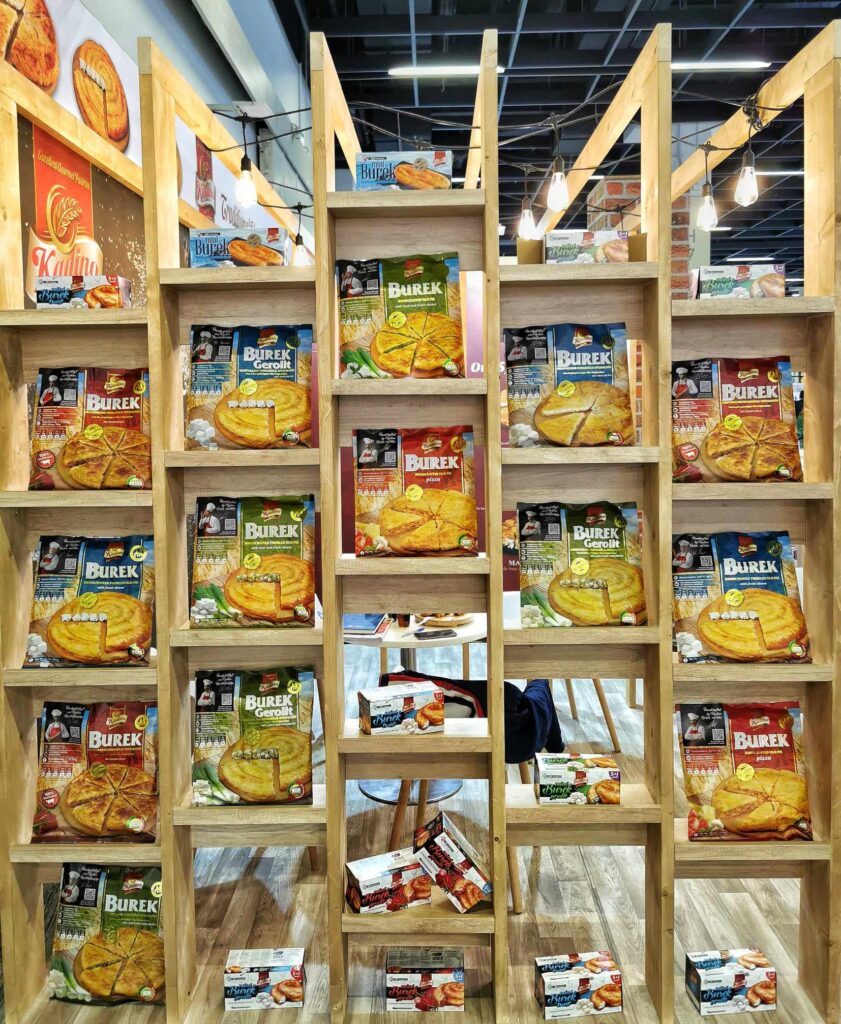 Gratitude to Anuga: A Memorable Experience
Our journey to Anuga 2023 wouldn't have been possible without the fantastic organization of the event and the warm welcome we received. We extend our heartfelt gratitude to the Anuga team for making our participation seamless and memorable. Anuga provided us with a platform to not only introduce our burek to a global audience but also to celebrate the traditions that make our product special.
See you next time!